How does it work?
Our state-of-the-art interactive whiteboard allows student and tutor to meet in an online classroom and share and make notes in real time.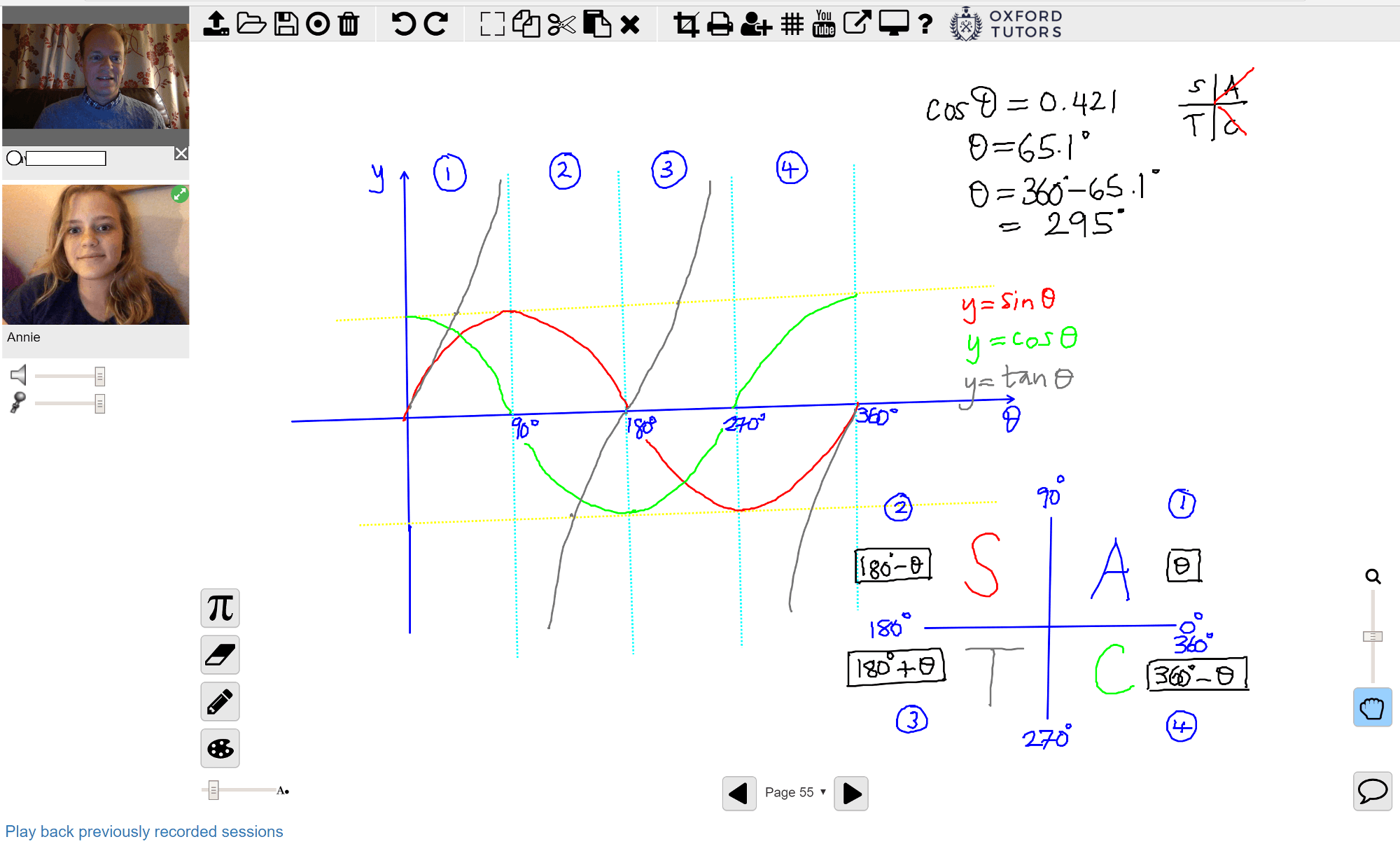 What do I need?
A computer (or an iPad or tablet) and an internet connection.
What are the advantages?
Convenience:  there's no need to travel or have a tutor come to you!  Tutoring can take place at home, abroad, in your boarding house at school — anywhere there's an internet connection

Top academic teachers:  get access to the world's best tutors — without leaving home

Save your lesson notes:  whiteboards can be saved and lesson notes downloaded — so you can review your lesson afterwards to get more out of it
Who are the tutors?
Teachers from Cambridge and Oxford University, and top schools in Cambridge — some of the most accomplished and talented academics in the world!
All our tutors are overseen by subject experts, who keep them up-to-date with the latest syllabus developments, teaching techniques and resources.
How do I select a tutor?
Some online tutoring websites are little more than a 'marketplace'.
But not Cambridge Tutors.  We'll choose the best tutor to suit you.
We are small enough to know our tutors well. They have all been interviewed in person by our experienced Director, and selected for their excellent communication skills.
Give it a go!
Risk-free first meeting
Simply let us know a little about you and your requirements, and we'll introduce you to the right tutor.
We offer a free 15-minute trial meeting online, to make sure you're happy.
To get started, please contact us here.