Cambridge Tutors are renowned experts who help with all stages of the Medicine application process
Cambridge and Oxford Medics will help you:
Perfect a standout Personal Statement

Build confidence with expert BMAT and UCAT Tutors

Gain Interview practice with detailed feedback
The BMAT and UCAT (formerly UKCAT) are admissions tests for Medicine, Biomedical Sciences and other courses

They evaluate candidates' knowledge and their ability to reason and interpret data

With recent changes to exam specifications, it is more important than ever to have a very high BMAT/UCAT score on your application
The average BMAT score in Sections 1 and 2 for Cambridge offer holders
The average BMAT score in Section 3 for Cambridge offer holders
BOOK ADMISSIONS TEST TUITION
Pre-assessments and mocks with grades and feedback

Packages of six or twelve lessons to reinforce your analytical skills

Admissions Test Weekends with workshops and a mock test to give intensive practice

Support and advice on the process from the expert Cambridge Tutors team
Our team of 5th & 6th year Cambridge and Oxford Medical students has an impressive success record when it comes to UCAT and BMAT tuition. They have the insight and knowledge to help you achieve your best results.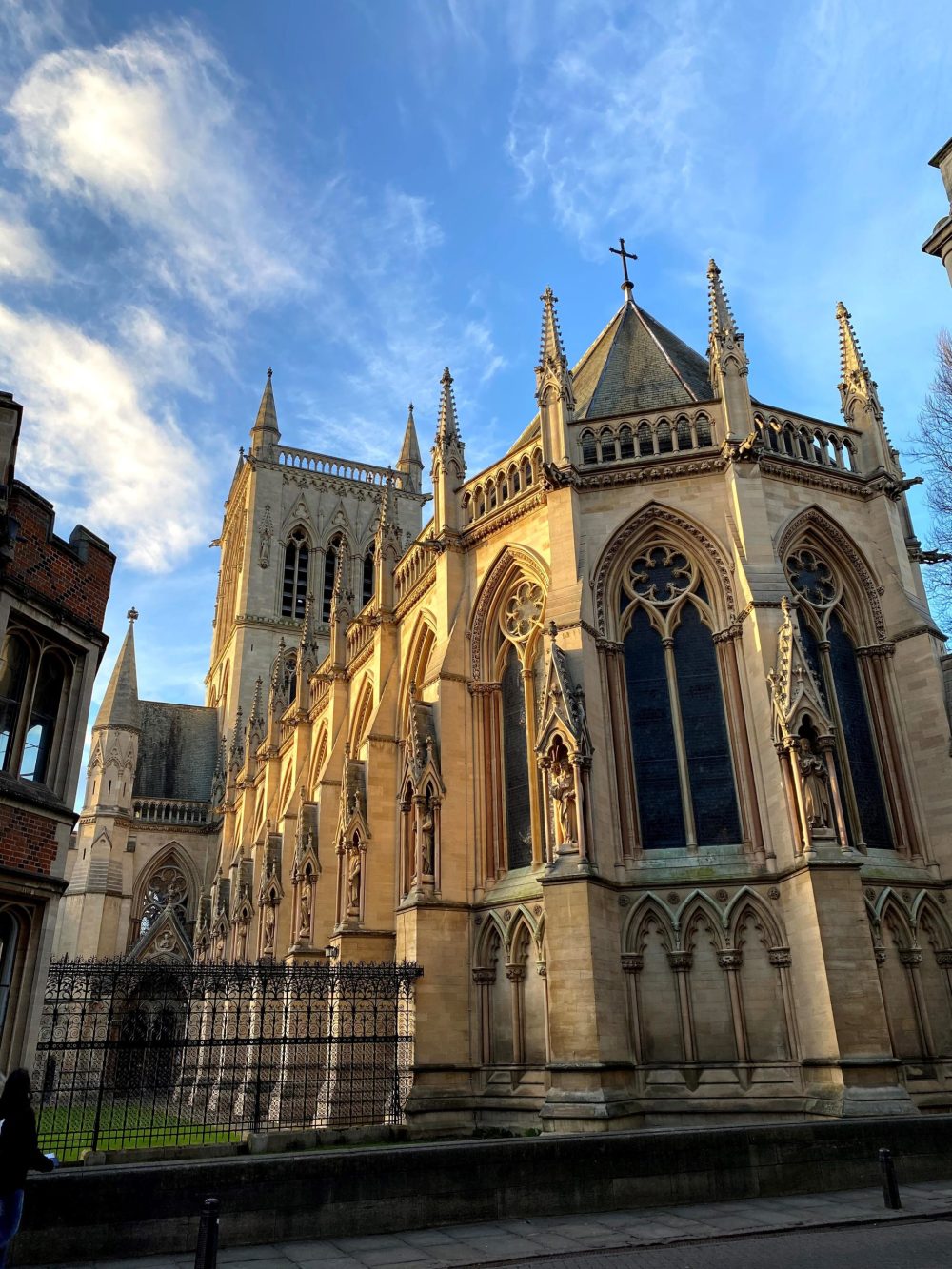 BOOK ADMISSIONS TEST TUITION
Interviews for Medicine and Biomedical Sciences are known to be some of the most rigorous around

A candidates' knowledge, critical and analytical thinking, and also their interpersonal skills are all tested

Interviews replicate tutorials, supervisions, and even professional scenarios in the case of an MMI
students applied to study Medicine at Cambridge in 2021
Medicine offers were made by Cambridge in 2021
BOOK INTERVIEW PREPARATION
Mock Interviews with a little extra
Questions from Oxbridge students who have an intimate knowledge of the interview process

Online Mock Interview Days to replicate the experience of interviewing for Oxford or Cambridge

Packages of online interviews to be arranged at your convenience, with the option to have up to three different interviewers

Detailed written reports with guidance on how to improve emailed to you after each interview
Our team of 5th & 6th year Cambridge and Oxford Medical students have the most up to date knowledge of medicine interviews and the experience to help you boost your confidence. 
BOOK INTERVIEW PREPARATION
Early-stage Medicine Mentoring
Starting to think about Medicine?
For students in Year 10 or 11, we can also offer fortnightly or monthly mentoring sessions with an Oxbridge medic to support them in thinking ahead to their application.
Meet regularly with a mentor who has been through the process of applying for Medicine successfully

Hear about their experiences as a medical student to see if this path is for you

Receive advice on extracurricular activities and volunteer placements

Learn more about which Universities you could consider

Familiarise yourself with the format and questions in Medicine admissions tests

Get ahead with refining your communication skills
Recent reviews from Parents and Students
I just received a conditional offer from Hertford College — I'm so happy! Thank you so much for all your help and advice these few months, it's been so fun working with you and it's genuinely one of my highlights every week.

Year 13 Student
Thanks very much for all your help, I'm so pleased to have received an offer!

Year 13 Student
Nathan's tutoring for both the NSAA and Cambridge interview gave the right balance between actual understanding and answering questions. He wrote solutions for mock NSAA papers, sent me practice interview questions, and gave regular summaries of my progress. With an offer for Natural Sciences at Cambridge, I can certainly recommend Oxford Tutors.

Year 13 Student
Thank you for all the help along the way with my university application and mock interviews. I'm so pleased to have an offer to study Human Sciences at Oxford University! I can't wait to go, and look forward to coming to the Oxford Tutors office to say hi and catch up.

Year 13 International Student
We are thrilled that our daughter has a Cambridge offer, and thank you so much to you and all your team for guiding her so skilfully through the interview process! We are totally sure she has picked the right course and are so happy for her!

Parent of Year 13 Student
Just to let you know that I was offered a place from Queen's College, Cambridge today. I'm over the moon and a little bit shocked! Thank you so much for all your help with interviews and the TSA — I couldn't have got in without it!

Year 13 Student
I was transformed from an average student to a prize-winner in less than a year. My tutor was comfortable explaining both basic and complex concepts – in both areas his enthusiasm for the subject is plain to see, through his genuinely passionate teaching style.

Year 13 Student
My tutor's personal and thorough teaching style has been a deciding factor towards my being accepted to study at Imperial. He is an excellent teacher and a life mentor who will undoubtedly guide any student towards reaching his/her full potential, inspiring confidence and ultimately excellence.

International Baccalaureate Student, Maths Higher Level
Thanks very much for all your help, I'm so pleased to have received an offer!

Year 13 Student
Just wanted to let you know I ended up getting an offer for Exeter college, thanks very much for all the ELAT advice and information it was really helpful : )

Year 13 Student
I have officially received an offer from Cambridge. Thank you to all at Oxford tutors for organising and offering the mock interview, it really built my confidence and prepared me for my interview! The mock interview, I believe, accurately reflected the real thing.

Year 13 Bursary Student
I wanted to let you know that I received an offer from Cambridge. I want to thank you for your help and assistance in the interview process. The mock interviews were really helpful and gave me a lot of insight beforehand on my interview. I can say definitely, it was one of the main reasons I was able to be confident and perform in my interviews. Please thank James on my behalf as his tips, especially with graph drawing. really helped me in my Math based interview.

Year 13 Student
I'd like to express my gratitude for everything you and my Mock Interview tutors have done for me. It was wonderful working with everyone, and I can really feel the pleasant weight of the knowledge I accumulated throughout my university preparation these days. Your writing advice in particular is not only saving me in English class but my friends, too, as I pass on your advice. It is invaluable, really.

Year 13 Student
My son had the Personal Statement and Mock Interview package. It was lovely to see his confidence grow. My son has been offered a place at St John's. Our whole family is delighted. They helped him find his confidence and really believe that he could do this. I thank you all from the bottom of my heart.

Parent of Year 13 Student
I got an unconditional offer to read Music at Newnham College, Cambridge. Thanks to Alasdair for all his help in the interview process!

Year 13 Student
The Oxford Tutors team were all a great support during the application process. Thanks again for your help.

Year 13 Student
The Oxford and Cambridge Tutors team were all a great support during the application process. Thanks again for your help.

Year 13 Student
My daughter has an offer from Cambridge University. We are so pleased for her! Thank you very much to you and your colleagues for supporting her on your Oxbridge Interview Preparation Day.

Parent of Year 13 Student
We are delighted that our son has been made an offer at Cambridge. He said he enjoyed the Oxbridge Interview Preparation Day, and that the mock interviews were the most representative of his Maths interview. Thank you for giving him the advice and confidence to go in feeling prepared and to perform at his best on the day.

Parent of Year 13 Student
2 out of 2 - unbelievable! One daughter has an offer from Brasenose (she applied to Jesus but was given an additional interview with B - just as well!) and the other to Exeter. Blown away!

Parent of Year 13 Student
Thank you for all the work you did with my son. I am extremely thrilled he has been offered a place at Oxford. It is so exciting to see him rise in confidence, and it has meant the world to him to be able to receive this offer. You are highly recommended.

Parent of Year 13 Student
I received an offer from Gonville and Caius College, Cambridge, for Medicine! The mock interview I had was invaluable and I am extremely grateful to have received support from Oxford Tutors.

Year 13 Bursary Student
Just letting you know that I ended up getting an offer! Thanks very much for all your help with it, I really appreciate it and it definitely made a lot of difference : )

Year 13 Student
The SATs tutorials with Marcus and Tim were very helpful. I scored a 740/800 for Physics and 800/800 for Math. The experience was great, they are great tutors and great people and they really helped me a lot.

Year 13 International Student
I'm got an offer to study law at Cambridge! Thank you for all your support in getting me prepared. It was very helpful in developing my critical thinking skills and my experience was very positive. My interviewer gave me detailed feedback both in person and written, and it greatly helped me.

Year 13 Bursary Student
I just wanted to say thank you for helping me with my application, and I thought that you might like to know that I have been offered a place!  I really enjoyed our conversations, and I really appreciate your help with the whole process.

Year 13 Student
I received a conditional offer from Hertford College - I'm so happy! Thank you for all your help and advice, it's been so fun working with you and it's genuinely one of my highlights every week.

Year 13 Student
We wanted to let you know that our daughter got an offer from Cambridge to study Philosophy. It's been quite a lot for her to take in because I think she had some doubts and was realistic about how competitive it is, but she is delighted. We wanted to say thank you!

Parent of Year 13 Student
We are really happy with our Oxbridge outcomes, and we know that the impact you and your team have had on helping our students with the testing and interview process has been very important in producing these offers.

Head of Higher Education – Leading Independent School
Our daughter was offered a place at Oxford so thank you very much for your help - I know it made a huge difference to her to have the experience of an interview ahead of time and to have your invaluable perspective and feedback.

Parent of Year 13 Student
I want to thank you and your team (especially Joseph) for providing me with the mock interview. It made me come at problems and think in a different way, which was crucial in my interviews. I received an offer from Oxford for Chemistry!

Year 13 Bursary Student