UCAS Personal Statements:
Why They Matter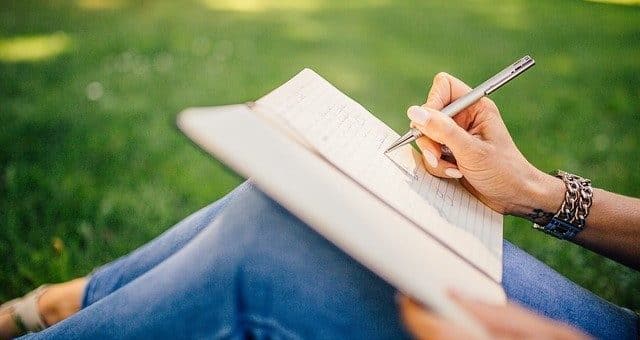 Personal statements are a key part of university applications. They are an applicant's chance to express their interest in their chosen course of study, and to profile their relevant knowledge and skills. They are required by all applicants applying to UK undergraduate-level degree, and currently applicants must use the same, single statement across all their university choices.
Personal statements are the perfect opportunity to stand out in a pool of applicants who also are applying with top grades. They provide an admission tutor their first insight into who lies behind the numerical data they receive about an applicant. Even for courses like Mathematics or Physics, which do not demand much work written in full prose, the personal statement can still make a real difference to an application.
Here is a breakdown of the different components of the statement, and some of our expert insights into what an admissions tutor is looking for in each part of these statements.
Introductions are difficult. Not only it is difficult to get started, but it is also difficult to know what kind of tone and content to bring into the introduction. Are the introductions meant to be academic, getting straight into analysis or explanation of a given topic? Are they meant to be inspirational, beginning with a moving story related to why an applicant is applying for a particular subject?
A great introduction will emphasise an applicant's passion at the same time as grounding it in light discussion or example. For instance, rather than just saying, 'I am interested in the way in which smaller phenomena contribute to large, historical trends and that is why I want to study History,' you could write something like this:
Whilst the movement out of a feudal system can be understood from the angle of broader cultural and economic developments in the medieval world, we cannot lose sight of the significance of individuals and local movements who inspired and sparked change. I have been reading about the 'Great Rumour', a protest movement that was active across Hampshire, Surrey and Wiltshire in the 14th Century, and developing a more textured, particular picture of how peasant revolts like the Great Rumour operated only strengthens my desire to study History, for the way that it invites to understand how the large is contingent upon the small.
The key idea is that History is interesting because it gives us an appreciation of how macro-level patterns depend on the movements of micro-level players. This concept is then grounded in an interesting example that goes beyond the scope of the A Level syllabus; this is a good way to show evidence of further reading.
A great main body paragraph will often speak to a particular research theme, interest, question or skill set, rather than trying to cover too much information without much depth or reflection.
The aim is to showcase your understanding and experiences in a coherent way that shows an ability to organise content effectively and create a statement that flows logically overall. As such, you have the opportunity to demonstrate your written communication abilities, in addition to your motivation for and engagement with the subject.
For example, this paragraph displays a good sense of 'cause and effect': the applicant draws relevant connections between topics, and presents themselves as intellectually curious in the way that thinking about one area of Maths inspires them to learn more.
I also have a strong interest in applied mathematics, in particular probability theory and statistics. This was sparked in part by Hannah Fry's Mathematics of Love, where she applied the Optimal Stopping Theorem in the world of dating. I want to gain a deeper understanding of statistical theory to understand why this works, and in what contexts an application of this theorem would be misplaced. Because a good understanding of probability theory serves as a solid foundation for grasping statistics, I have done some reading on the Kolmogorov axiomatisation of probability theory, I have found it useful to think in this rigorous manner to work through any misconceptions about probability I have.
Although it expresses excitement for many aspects of the subject, this paragraph is not so effectively structured, jumping between topics without a clear sense of direction:
I am curious about a deeper understanding of magnetism works. But I am interested in 'fields' in general and how to model them. There are electric fields, magnetic fields and gravitational fields. In quantum physics, there are quantum fields too. I am interested in quantum physics as well and quantum mechanics because it uses more complex and unique mathematics than classical mechanics does. I have really enjoyed learning about linear algebra in my Further Pure modules and want to see their applications in Quantum Mechanics, so I worked my way through Leonard Susskind's Quantum Mechanics: The Theoretical Minimum.
It is important to learn how to manage one's excitement and organise the academic content of a statement to produce balanced, impactful paragraphs.
Like a closing speech in a court of law, the conclusion of the personal statement is an applicant's final chance to state their case – that is, why a university should offer them a place – in a pithy and confident way.
I am a peer supporter at my school, which means I dedicate my free periods to running an open clinic where students with study-related concerns can come and voice their concerns and troubleshoot their problems in the presence of an understanding ear. I am a positive influence on my peers, and I would be bringing to study of anthropology and archaeology not only passion and ability but a collegiate spirit. It is to these ends that I am confident a place on your course of study would not only allow me to bring out the best in myself but bring out the best in the young archaeologists and anthropologists I work with.
Personal Statements are quite unlike any other kind of writing applicants will have encountered before, and so it is natural to feel out of your depth when you begin drafting. It may feel a little awkward at first to write about yourself and achievements!
Here are some tips for getting started:
Keep track of your super-curricular learning
The backbone of the personal statement is the super-curricular activity: an academic exercise or experience that indicates that the student has gone beyond their school curriculum to explore their passion and grow their expertise. This is particularly crucial for highly selective universities and courses; our team outline some suggestions here on how to gain these experiences.
Reading about your subject beyond the syllabus and participating in relevant activities will enable you weave evidence of your genuine interest  into the statement in a way that sounds natural. This approach is much more effectively than simply stating that you are 'passionate' about something.
Mind-map what you have done
In the planning stage, it is worth reflecting on what you have done and the achievements you might like to mention. Likewise, brainstorming your favourite areas of interest and books or talks you especially enjoyed will help to provide you with inspiration for your main paragraphs.
This way, you can ensure you do not forget anything impressive that you might be able to include in the statement, and start to draw connections between these different elements.
Ask for help with proofreading
To gauge the impact of your statement, it can be helpful to give your drafts to someone else to read, such as a teacher, parent or friend.
They will be able to give you feedback on whether your sentences read clearly and make sense. Asking for someone else's perspective can also be helpful for ensuring you have the right tone. Do you come across as confident, or are you selling yourself short? Do you sound authentically yourself?
The Universities Team at Oxford and Cambridge Tutors wish you the very best of luck when it comes to planning and drafting your Personal Statement, and would be delighted to assist should you need further guidance.